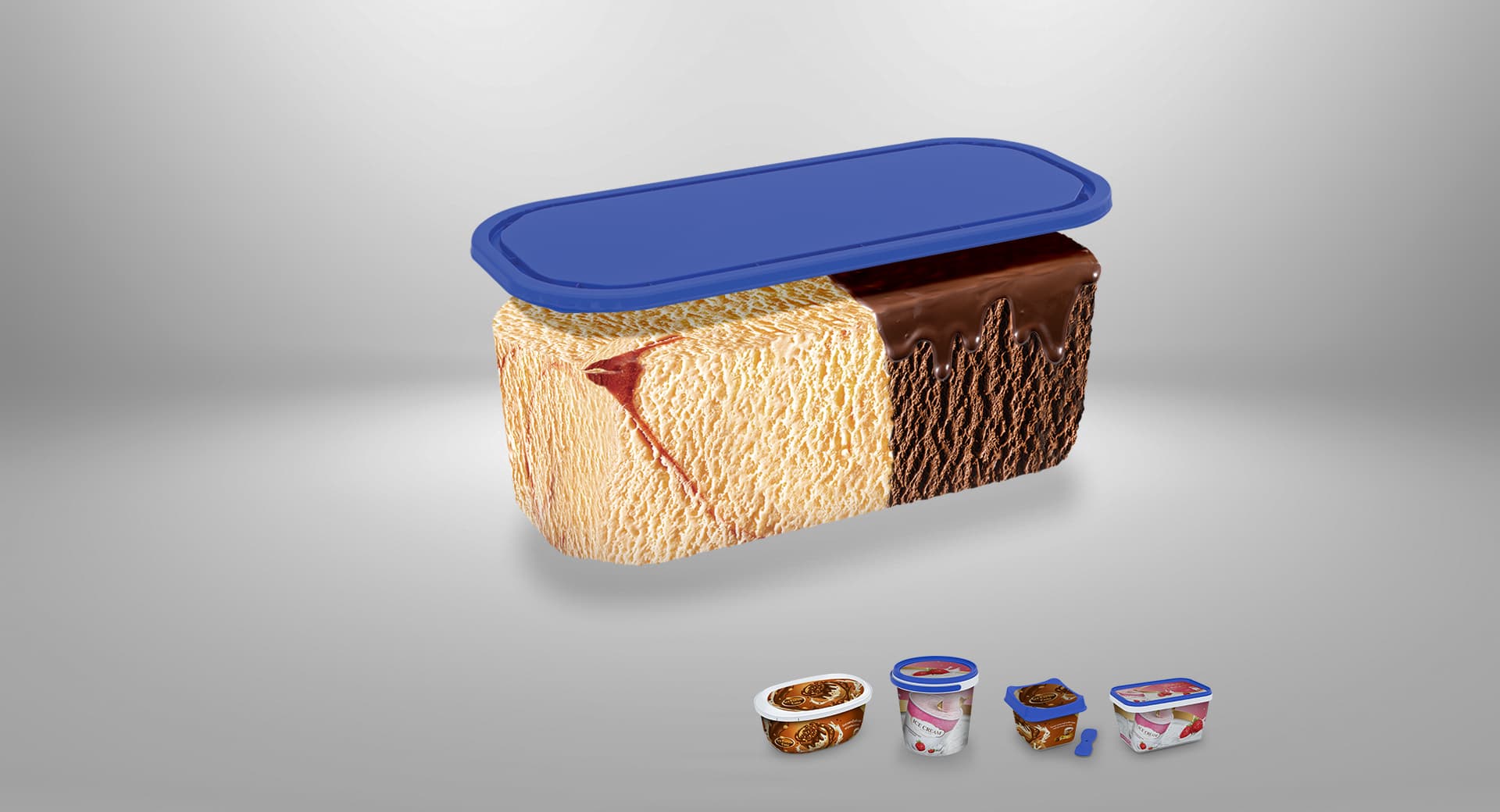 Polipa and the United Kingdom Ice Cream Alliance
We are honoured to share that we have begun our operations in the United Kingdom and continue to spread our global packaging solutions all around the globe!
As Polipa UK Ltd., we have attended our first official event in England, Ice Cream & Artisan Food Show held between February 7-9, 2023.
Ice Cream & Artisan Food Show is a unique event that includes almost all actors in the ice cream industry. Various ice cream products, equipment, and materials are displayed in this event which lasts three days.
What is the "Ice Cream Alliance" or "ICA"? Ice Cream Alliance is an organization that encourages producing quality ice cream, informing the people on what real hand-made ice cream is, and encouraging them to enjoy local products. As Polipa, we are delighted to take part in this event and offer packaging solutions for traditional ice cream.
ICA also publishes a monthly magazine named Ice Cream. We are proud to say that we were also included in this magazine. You may find our article, published in the magazine below.
Polipa began operating in The United Kingdom with its 30 years of packaging experience!
With a proven pedigree spanning over 30 years, Polipa have now established its UK Operation, Polipa UK Ltd. The injection molding manufacturer are now supporting the UK & Ireland markets with access to an array of packaging solutions for food and non-food applications.
The UK sales & market development operation, along with an ultra-modern UK warehousing facility, makes Polipa "The perfect packaging partner". Stock can be held within the local market to react to market demands, be it for plain product offered ex stock UK, or utilizing our bespoke advanced IML decorated products for wholesale, foodservice and retail markets.
Ice cream is a particular sector that we have served for many years across the globe, with over 35 different ice cream solutions available, we delight all kinds of Ice cream producers, catering for eating ice cream at home, on the go, in the park, in the cinema or even in that fancy restaurant with friends, family and loved ones. We can say "your Ice cream and our packaging are made for each other"
In addition to our existing range of IML solutions, Polipa UK will also be supporting producers with a range of plain tub & lid pallet combinations available ex stock. As well as the 1,1.25 & 5 litre sizes, in spring 2023, we will also be Launching our new 2 & 4 litre options.
Polipa UK are also listening to developments within the market, and alongside our valued customers we can utilize our R&D teams Knowledge and expertise from across the globe.
With colleagues in the UK, Europe, US and of course Turkey, our R&D teams are working and collaborating as one to deliver our customer's needs.
Similar Content