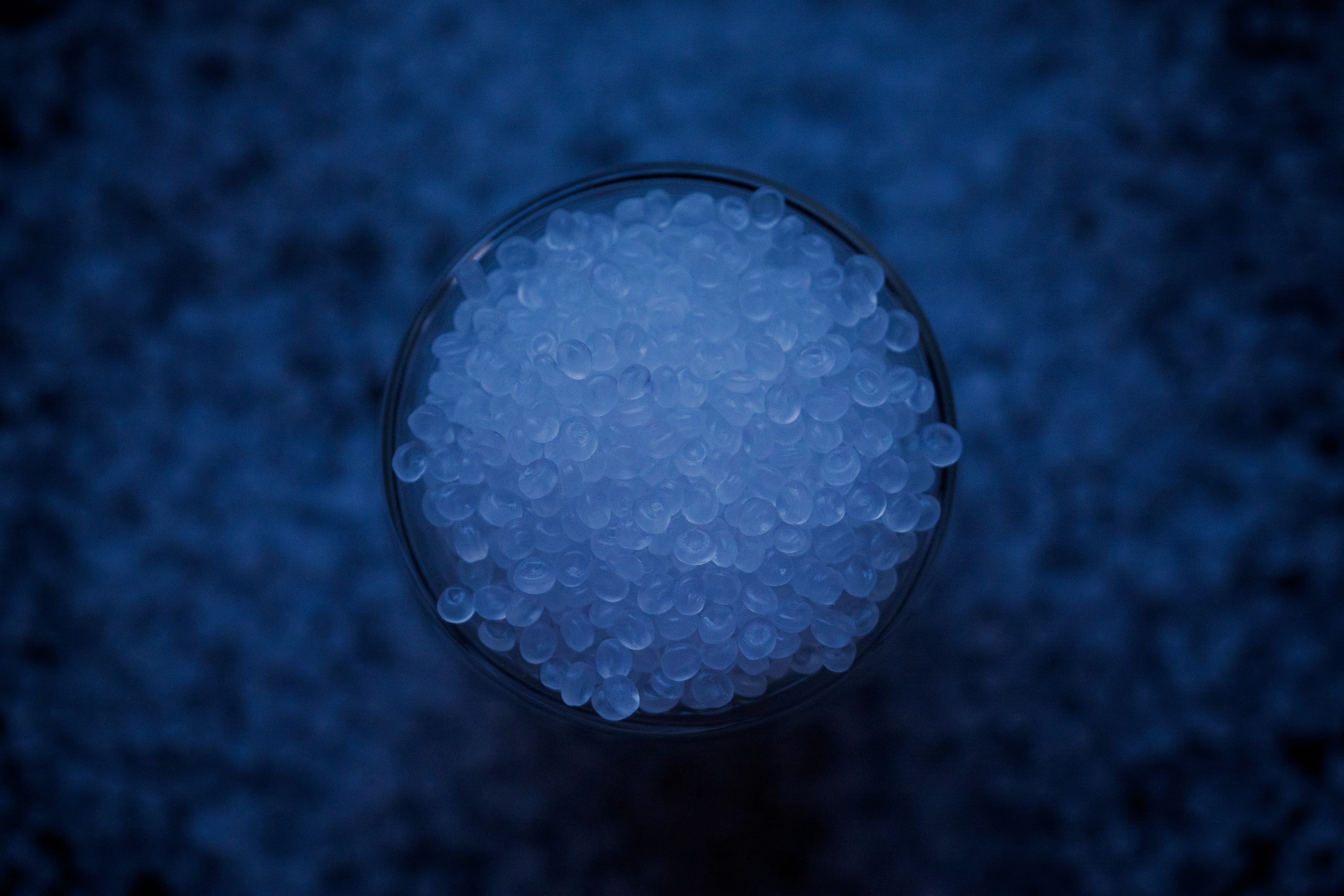 In Mould Labelling (IML)
Though the IML technology, which is an abbreviation for In Mould Labelling, is rather new in the packaging and labelling industry, we can say that it's the labelling technique with a day by day increasing production capacity. The procedure is carried out by placing the polypropylene (PP) film, on which the image is printed beforehand and cropped into the shape of the product, in the injection mould. Then, the melted PP is placed into the mould and labelled which is called In Mould Labelling.
In Mould Labelling is a labelling technique in which plastic packaging products are labelled onto the products quickly and efficiently. Colourful, high-resolution, and high-quality packaging with a single label is easily manufactured with the in mould labelling technique.
In Mould Labelling is one of the latest developments in the plastic packaging industry. The previous technique of offset printing for plastic packaging is now being replaced by in mould labelling technology.
In Mould Labelling robot is an automation system used in the plastic packaging industry. IML label is picked up by the transfer unit, and placed onto the adhesion arm. The robot arm goes through the injection unit and the label is placed into the mould. The final product is picked up from the other side. The robot arm goes back into its reference position after going out from the injection mould, the product picking unit places the product on the stacking unit and the product is stacked on the conveyor.
Parts of an in mould labelling (IML) robot:
Label magazine unit
Label transfer unit
Main robotic arm
Main robotic axis
Stacking unit
Conveyor
Advantages of IML Packaging
PP (Polypropylene) packaging; is resistant to mechanical, thermal, and chemical substances, heat and over fatigue with moderate thickness and shine.
100% recyclable materials are used in PP, at each step of manufacturing which makes it eco-friendly.
Manufacturing carried out with high technology, quick and sensitive IML robot systems, performed in custom facilities without human contact, attaching great importance to public health and the environment, is hygienic.
The product is obtained through more efficient manufacturing time and cost, compared to packaging products subjected to similar processes following a well-planned process management by professional designers and manufacturers.
The adhesion of the packaging with the label during the manufacturing process increases its durability.
The high-quality images on packaging manufactured with the IML technique catch the customer's eye better and causes a positive impact on sales.
In mould labelling (IML) technique, in which multi-coloured and high quality printing is obtained with a single procedure, is among the most efficient and fastest packaging techniques in plastic package labelling.
Source: Assoc. Prof Dr Ali Atıf POLAT (2018), AMBALAJ TASARIMINDA KALIP İÇİ ETİKETLEME (IML) TEKNOLOJİSİ (IN MOULD LABELLING [IML] TECHNOLOGY IN PACKAGING DESIGNS)
Similar Content